What Is an Available Balance?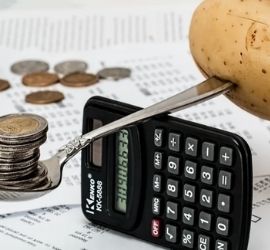 The available balance is the balance in checking or on-demand accounts that is free for use by the customer or account holder. These funds are available for immediate use.  Any deposits, withdrawals, transfers, or other activity has already cleared to or from the account. A credit card account's available balance is normally referred to as available credit.
An account holder's available balance may be different from the current balance. The current balance generally still includes any pending transactions that haven't been cleared.  For this reason, the available balance is different from the current balance.  Account-holders can use all of the available funds listed.
Understanding Available Balance 
Available means exactly what it states.  Available funds are clear and ready for immediate use in a customer's account. This balance is updated continuously throughout the day. Any activity that takes place in the account affects this balance.  This includes a transaction done through the bank's teller, an automated teller machine (ATM), at a store, or online. However, it does not include pending transactions that have yet to clear.  When you log into your online banking portal, you will normally see two balances listed – the available balance and the current balance. The current balance is what you have in your account until any pending transactions clear. This figure includes transactions such as checks or store purchases.
Depending on both the issuing bank and the receiving bank's policies, check deposits may take anywhere from one to two days to clear. This process may take much longer if the check is drawn on a foreign institution. The time between when a check is deposited and when it is available is often called the float time.
A customer's available balance becomes important when there is a delay in crediting funds to an account. If an issuing bank has not cleared a check deposit, for example, the funds will not be available to the account holder.  This can be confusing because they may show up in the account's current balance.
Your available balance
is the amount you can spend right now. To determine whether you have enough money in your account to cover a transaction, we use your account's available funds which is based upon the deposits and withdrawals to your account and all pending electronic transactions, including pre-authorized transfers, point of sale transactions, and merchant payment authorizations (regardless of whether they have posted to your account).  Sometimes you'll see available funds that are lower than your current balance. In those cases, you can only spend your available balance (or less if you have outstanding checks), and the rest of the money is being held by your financial institution. Current balances include all of your money, including all available funds PLUS funds that are being held.

For example, assume your available and current balance are both $50, and you swipe your debit card at a restaurant for $20. A hold is placed on your account, so your available funds are only $30. Your current balance is still $50. Before the restaurant charge is sent to us for processing, a check that you wrote for $40 clears. Because you have only $30 available (you have committed to pay the restaurant $20), your account will be overdrawn by $10, even though your current balance is $50. In this case, we paid the $40 check. You will be charged an overdraft fee. Instead of paying the $40 check, we could have returned the check and would have charged you a non-sufficient funds fee. The fees (overdraft or non-sufficient funds) will be deducted from your account, further reducing the balance. (Source: campusfederal.org/)
The Current Balance
Your current balance is the amount of money that is actually in your account at any given time. Your current balance reflects transactions that have "posted" to your account but it does not include transactions that have been authorized and are pending. While it may seem that the current balance is the most up-to-date display of the funds that you can spend from your account, this is not always the case. Your account may have purchases, holds, fees, other charges, or deposits made on your account that have not yet posted and, therefore, will not appear in your current balance.
Example of Current Balance
If you have a $100.00 current balance and you wrote a check for $60.00, then your
current balance will show $100.00 because the current balance does not include the
pending check transaction which has not yet posted. While your current balance is
$100.00, you have already spent $60.00. (Source: thecooperativebank.com)
Using the Available Balance 
Customers can use their available funds any way they choose, as long as they don't exceed the limit. Just keep in mind any pending transactions that haven't been added or deducted from the balance. A customer should be able to withdraw funds, write checks, do a transfer, or even make a purchase with their debit card up to the available balance.