Who is Dean Winters?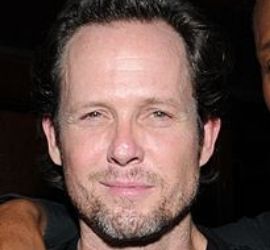 Dean Winters is an American actor.  He first became famous after appearing as the character Ryan O'Reily on HBO's Oz. He has also portrayed Johnny Gavin on FX Network's Rescue Me, and as Dennis Duffy on NBC's 30 Rock.
Winters was born on July 20, 1964, in New York City, New York. He has three younger brothers. He has also starred in several major motion pictures including Conspiracy Theory (1997), Snipes (2001), P.S. I Love You (2007). Winters also appeared in many television series such as Homicide: Life on the Streets (1995-1996), Law & Order: Special Victims Unit (1999-2000), and Terminator: The Sarah Connor Chronicles (2008-2009).
Dean contracted a pathogenic bacterial infection in June 2009.  He collapsed in his doctor's office and went into cardiac arrest while being transported to a hospital.  He was revived but spent three weeks in intensive care.  Due to this infection, gangrene set in and he had many subsequent surgeries.  The procedures included the amputation of two toes, part of a thumb, and many skin grafts. He was away from acting until the spring of 2010. Beginning in the summer of 2010, Winters appeared as the character known as Mayhem in the Allstate insurance advertising TV commercials.  He also re-joined the cast of 30 Rock, with help and encouragement from Tina Fey.  Winters credits Tina with bringing his career back to life.
Early Life and Education
Dean Winters was raised in Long Island along with his younger brothers and sister ( Scott William Winters, Blair Winters, and Bradford Winters).  Son to mother, Magna Winters, and father, Patrick Winters, an electronics engineer.  He attended Hommocks Middle School, which incidentally also turned out Matt Dillon and Kevin Dillon. At age 14, Dean moved to Scottsdale, Arizona, where his grandparents lived.  There, he attended Chaparral High School. He later graduated from Brophy College Preparatory, a Jesuit school in Phoenix, before continuing his studies at Colorado College.  Did a summer intensive at the Royal Academy of Dramatic Art (RADA) in London, England.
Dean Winters Defining Roles
Oz (1997-2003) Dean Winters plays Ryan O'Reily
The name on the street for the Oswald State Penitentiary is Oz. That's where the series gets its name.   However, Oz is sometimes criminally overlooked in the pantheon of TV dramas.  This is a great sin indeed, even twenty-five years later.  The show is the obvious grandaddy to a multitude of modern classics.  Without Oz, it's doubtful whether The Sopranos would've existed.  But also because it's immaculately acted, endlessly compelling, and an emotionally resonant powerhouse of a show.  It demands and deserves recognition and respect.  Oz was HBO's powerful first foray into original, hour-long scripted drama.  When it burst into the public consciousness in 1997 there had been nothing quite like it on TV before. (Source: denofgeek.com)
Rescue Me (2004-2011) Dean Winters plays Johnny Gavin
It takes a special kind of courage to run into a burning building. Every instinct we have tells us to run away from the smoke and heat and fire. But firemen ignore these impulses and dive into the inferno anyway, putting their lives at risk to rescue others. Many people consider firefighters true heroes, and with good reason. But heroes or not, firefighters are real people too, with real problems. And sometimes they're the ones who need to be rescued.
FX's long-running Rescue Me takes viewers through the doors of Ladder 62/Engine 99 Firehouse in New York City.  The series delves deeply into the lives of its imperfect heroes. All of them have issues, but no one has more than Tommy Gavin.  He is a firefighter with a combustible temper and a blazing addiction to alcohol.  Tommy's the antihero who makes Rescue Me tick. He'll jump into that blaze without a second thought—or sometimes a first, for that matter—he's not nearly so decisive in other areas of his life.  (Source: pluggedin.com)
30 Rock (2006-2012) Dean Winters plays Dennis Duffy
When the sitcom débuted, it was based on Tina Fey's experience as the first female head writer for Saturday Night Live. But, it quickly became something bigger, stranger, and bolder.  A surreal machine capable of commenting on anything, from feminism and prismatic perspectives on race to national politics, reality television, and corporate culture—always from a New Yorker's P.O.V.  The characters were not all native New Yorkers other than Tracy. The rest had moved to Manhattan from somewhere else: Pennsylvania, Florida, Massachusetts, Georgia. They were ambitious nuts who lived for their jobs.  They injected the office comedy mold with both workaholism and recurrent anxiety about what that might mean.
While many shows have been set in a bland facsimile of "New York," "30 Rock" was obsessive about the actual city, referring to events large and small, including several elections, the financial crisis, and that weird maple-syrup smell that floated over Manhattan. It wasn't sentimental, either, or unafraid to make a sick joke. (Source: newyorker.com)
Dean Winters Quotes
When Tom and I first met, I was a bartender and a total hustler. I've said this a million times before, my motto was: If you left my bar with cab fare then I failed. Tom watched me bartend and manipulate the crowd a bit, and that's kind of where Ryan O'Reily came from. When I read the first script, I was like wow, he really nailed this character. He was able to capture my voice without blinking an eye. – Dean Winters
I don't know if this is a good thing or a bad thing, but I've never really had an endgame. Over the years I've been offered countless series roles and I've passed on most of them. I got really spoiled early on in my career with shows like Oz and Rescue Me and I became a bit precious about the writing, but it was never something where my agents or I were like, "We have to get on a series." I've had a career where I've taken the road less traveled.  – Dean Winters
I said no not because of the material.  It's just I've lived in New York my whole life and I'm a city kid, very comfortable here.  So it's tough to say yes to something shooting in L.A. I did The Sarah Connor Chronicles years ago but I basically commuted coast to coast for that show. I got the script for Battle Creek around this time last year and I thought it was different.  Something I hadn't seen was a buddy-cop show where they aren't buddies. I'd loved Breaking Bad and then knowing David Shore's work and Bryan Singer's The Usual Suspects is one of my all-time favorite films—like you said, you can't say no. – Dean Winters
Net Worth
Dean Winters is an American actor who has a net worth of $5 million.
Zodiac Sign
Dean Winters was born on July 20th.  That puts him under the sign of Cancer the crab.
JULY 20 birthday horoscope predicts that you can be a person who is lavish, generous, and highly cooperative. You possess a determined yet calm quality that most people find admirable. People feel at peace when they are in your company.  It's typical for someone like yourself to be loved and respected because of your nature. In addition, you can be bashful, sensitive, and doubly adaptable. With a creative mind, you have the ability to tactfully say what's on your mind. Otherwise, you can a persistent individual that can be critical to boot. (Source: sunsigns.org)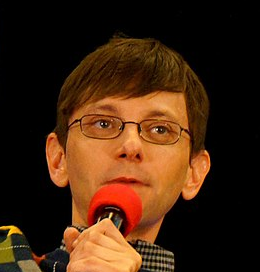 Dj Qualls was born Donald Joseph Qualls in 1978, in Nashville, Tennessee. His notoriety came early for his roles in movies like The New Guy, Road Trip, and Hustle & Flow.  His exposure was enhanced by numerous TV appearances.  Shows like Supernatural, Scrubs, Lost, CSI, Breaking Bad, and The Big Bang Theory. Qualls was diagnosed with Hodgkin's disease at the age of 14.  However, he triumphed as a survivor and went on with his life.  He attended the University of London, concentrating his studies on the English language and literature.
After college, he returned to Tennessee and worked in a local theater appearing on stage in Nashville productions. Shortly thereafter, he was noticed by photographers David LaChappelle and Steve Klein.  They were captivated by his unique, atypical, and rather childlike physical appearance.  He attributes his stunted physical stature to his chemotherapy and cancer treatments as an early teenager.  As a result, Qualls landed a print modeling job in a campaign for the high-end label Prada.  The exposure catapulted him to notoriety in top fashion and lifestyle magazines.