What is Guardian Con?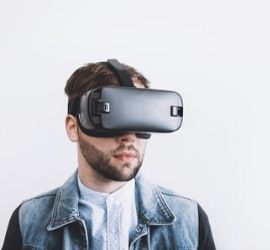 Guardian Con is a 2-day Gaming Convention.   The focus of the convention is a week-long charity gaming marathon to benefit St. Jude Children's Research Hospital. The convention consists of activities, special guests, food, and entertainment for all ages.  It is held in Orlando, Florida, USA.
Guardian Con was held at the Rosen Shingle Creek resort in Orlando in 2019.  It is frequently described as a "cruise ship for nerds on land,".  It's was confirmed the event would be there in 2020 as well, but COVID19 restrictions kind of stopped that from happening. It is scheduled at the same venue for 2021 – under the new name of the Gaming Community Expo.  If you stay at the hotel, you really never have to leave the complex.  It has your room, the event, and a network of eating places and shops and coffee spots.  There is everything you could possibly need to avoid going outside in Florida in July.
Guardian Con 2020 – Gaming Comunity Expo
Guardian Con – GCX '20 will happen in some form and the organizers are standing by that. In order to produce an event in the face of COVID 19, they continue to work to come up with a way to keep the convention going forward. Under the circumstances, a live event, in-person will not be possible. This year they're making a decision to move from a live event to a digital, closed set live event. So, what does that mean?
Well, first and foremost it means GCX '20 is still happening. However, we won't be moving forward with our in-person event at Rosen Shingle Creek on June 26th and 27th. We're working with our partners at Full Sail University to produce a closed set live event that will be digitally streamed sometime later this summer.  Our digital event will be the conclusion of the fundraising season for GCX '20. We want to end strong and give people one last chance to donate. The live show will give developers and publishers a chance to show you their games and what they've been working on. With many shows being cancelled due to Covid-19, we want to create a centralized place for all of this hard work to be showcased. We're working on dates now and will announce them in the months ahead. (Source: gcxevent.com)
Ticketing/Refunds
If you've pre-purchased your tickets to the GCX '20 live event and don't want to carry those tickets over to GCX '21 event, you can get a refund.  Refunds will be issued by Nightout minus 15% service charge and credit card processing fees that Nightout charges.
Refunds will be issued by Nightout minus 15% service charge and credit card processing fees that Nightout charges.  Please contact our ticketing partner Nightout to receive your pre-purchased ticket refund. As we stated above, for those of you who want to carry over your tickets then you are good to go. For anyone who has booked their hotel room, Rosen Shingle Creek is going to cancel that reservation via email.  (Source: gcxevent.com)
Guardian Con 2021 – Gaming Community Expo
Gaming Community Expo 2021 – June 12-13, 2021
Rosen Shingle Creek – Orlando, FL
Video Gaming Convention with Gaming programming.  Florida's Premier Gaming event! Meet developers, content creators, artists and so much more as the gaming community comes together to raise a ton of money for charity. With loads of fun on the show floor,  come celebrate how #GamingDoesGood with us on June 12th & 13th in 2021.
GCX '21 | We're thrilled to announce that GCX '21 is confirmed for June 12th – 13th, 2021 at Rosen Shingle Creek. For those of you who have pre-purchased tickets for GCX '20 and would like to use them for GCX '21 instead, you don't have to do anything. Your tickets will be automatically transferred next year. (Source: gcxevent.com)
Who Started Guardian Con?
GuardianCon was originally started by Ben 'ProfessorBroman' Bowman, Cory 'KingGothalion' Michael, and Kevinxvision, GuardianCon. It has grown from a small charity event to an annual community that draws thousands of viewers, both online and in-person in Orlando, Florida.
How Much did the Guardian Con Raise in 2019?
According to press releases, gamers broke fundraising records for St. Jude Children's Research Hospital.  Guardian Con, raised approximately $3.7-$4 million during the charity event.
Broadcasters, artists, and other gaming industry professionals gathered at GuardianCon for its annual event and to celebrate the impact they have made in charitable giving. The event raised $4 million for St. Jude Children's Research Hospital, surpassing its goal for the second year in a row.
"GuardianCon and its creators continue to build on their history of giving back through their partnership and dedication to the mission of St. Jude," "The gaming community is transforming the landscape of charitable giving and demonstrating what a significant impact gaming can make. We have learned so much from their innovation and creativity, and we sincerely thank them for the outpouring of generosity they have shown toward the children of St. Jude."  Richard Shadyac Jr., President and CEO of ALSAC, the fundraising and awareness organization for St. Jude Children's Research Hospital.

"It's an honor to work alongside St. Jude and bring their message into the gaming space,"  "It's truly amazing to see the good gaming does in the world when we all work together for such an incredible cause."  Ben Broman, Charity Director at GuardianCon
The Mission of

St. Jude

 Children's Research Hospital
St. Jude Children's Research Hospital is leading the way the world understands and treats childhood cancer and other life-threatening diseases. Its purpose is to find cures and saving children. It is the only National Cancer Institute-designated Comprehensive Cancer Center devoted solely to children. Treatments invented at St. Jude have helped push the overall childhood cancer survival rate from 20 percent to more than 80 percent since the hospital opened more than 50 years ago. St. Jude won't stop until no child dies from cancer. St. Jude freely shares the discoveries it makes, and every child saved at St. Jude means doctors and scientists worldwide can use that knowledge to save thousands of more children. Families never receive a bill from St. Jude for treatment, travel, housing, or food.  All a family should worry about is helping their child live.
The mission of St. Jude Children's Research Hospital is to advance cures, and means of prevention, for pediatric catastrophic diseases through research and treatment. Consistent with the vision of our founder Danny Thomas, no child is denied treatment based on race, religion or a family's ability to pay. Source: stjude.org
No Fear Shakespeare is a line of books with modern English translations side-by-side Shakespeare's original plays and sonnets.  The No Fear Shakespeare series provides Shakespeare's original language on the left-hand page and the modern translation on the right-hand page.  The modern English versions make reading Shakespeare's plays much easier. However, this modernization comes at a price.  It reduces the dramatic impact and experience that comes from reading Shakespeare's plays as they were originally written. However, No Fear Shakespeare puts the original text and translated text side-by-side.  That makes the books a great tool for readers and first-time students of Shakespeare's plays.