xXx Movie Summary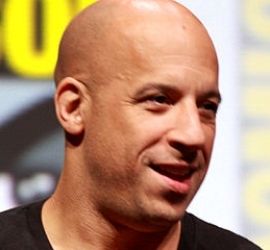 Extreme stuntman Xander Cage (xXx) is played by Vin Diesel.  The opening scenes find him on the verge of being arrested for another of his over-the-top stunts.  He becomes a spy when National Security Agency Spymaster Gibbons, played by Samuel L. Jackson, gives him the choice instead of going to jail. The Agency assigns Xander to a case involving a rather unpleasant group in Prague.  On the surface, the group appears to be involved in typical criminal activities like drugs and stolen cars. However, once Xander infiltrates, he uses every extreme sport in his effort to stop the bad guys.  It turns out, they are trying to release a lethal biological agent to random cities throughout the world.
When it comes to action sequences, there's no question that director Rob Cohen knows what he's doing. However, xXx follows a very basic pattern – chase, fight, exposition, rinse and repeat… But, the action sequences are top-notch.  Many of the things that xXx does with motor vehicles, boats, snowboards, even parachutes are riveting to watch.
"XXX stars Vin Diesel as a smart-ass Bond with a bad attitude. The filmmakers have broken down the James Bond series into its inevitable components, constructed a screenplay that rips off 007 even in the small details, and then placed Diesel at the center of it–as Xander Cage, extreme sports hero, and outlaw. In its own punk way, XXX is as good as a good Bond movie, and that's saying something." (Source: rogerebert.com)
xXx Movie Review
This is not a movie with a lot of plot or character.  It is a movie about fast vehicles, fast girls, and fast action.  But, XXX looks to be the first of a series.  The franchise is all about Xander Cage and his great stunts and bad attitude. Diesel is just the guy for the part.  He delivers the lines, the action, and the attitude.
xXx According to RogerEbert
Director Rob Cohen and producer Neal H. Mortiz, who also made "The Fast and the Furious," follow the Bond formula so carefully this would be a satire if it weren't intended as a homage. We click off the 007 checkpoints: (1) Villain in lair hidden within mountain, with faceless minions busily going about tasks; (2) a beautiful girl, former KGB, named Yelena (Asia Argento), who seems to be Yorgi's girlfriend but falls for Xander; (3) a techno-geek who supplies Xander with a trick gun and a customized GTO that has an arsenal on board; (4) stunts involving parachuting, mountains, avalanches, and explosions; (5) a chase at the end to save the world, and (6), my favorite, the obligatory final scene where the hero basks in Bora Bora with the beautiful girl in a bikini, while his boss tries to persuade him to take another job. (Source: rogerebert.com)
xXx According to Reelviews
"To a great extent, the Bond formula works in Bond movies because there's a level of slick charm and dry wit that's entirely absent here. XXX boasts nice stuntwork and a loud soundtrack, but it can't figure out how to keep an audience interested in between the explosions and fights. Vin Diesel has a commanding screen presence, but he lacks the unforced charisma of Connery, Moore, or Brosnan. He's more like a Stallone or Schwarzenegger with the bulked-up body, exaggerated swagger, and one-liners.  For Vin Diesel, XXX is a wonderfully smart career move. Too bad neither "wonderful" nor "smart" are applicable adjectives to describe this film. XXX is proof positive that it's easier to fail than succeed with the James Bond formula, and that films without the "real" 007 probably shouldn't try. (Source: reelviews.com)"
xXx According to Pluggedin
"Diesel plays Xander Cage, a bald, buff, tattooed rebel with a cause. An extreme sports junkie and lover of hot cars ("I like anything fast enough to do something stupid in"), he pulls death-defying stunts to frustrate the establishment—all recorded for an underground Web site.  The content isn't far afield from a hip James Bond film. Lots of explosions and gunplay. About 40 profanities. Scantily clad women. Promiscuity. Alcohol. But XXX swaps 007's sophistication for Gen-X attitude and a blistering industrial-metal soundtrack. Apart from an anti-tobacco jab and the hero's budding conscience, there's no moral value." (Source: pluggedin.com)
Vin Diesel on xXx
"Always stay really close to the pulse of the youth of America." – Vin Diesel
"If you had asked me back in grade school what I wanted to be when I grew up, I would have said my first choice was an actor, but if I couldn't be that, I'd want to be a superhero." – Vin Diesel
"I used to do fight sequences, and I started to get self-conscious about fight sequences because invariably the other person would get hurt, and you never want anyone to be hurt on a film, let alone you being responsible. The great thing about working with guys who have spent their life choreographing fights for wrestling is that that's what they do. That's their specialty. Their specialty is selling taking hits. Their specialty is selling explosive hits without making a contact or doing too much damage." – Vin Diesel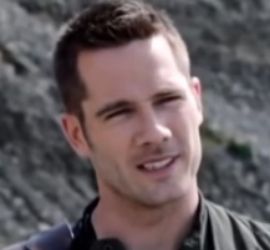 Luke Macfarlane is a Canadian-American actor and singer. He is known for playing Scotty Wandell on the ABC television drama Brothers & Sisters (2006–2011), RAC Agent D'avin Jaqobis on the Space television science fiction series Killjoys (2015–2019), and the romantic lead in a number of Hallmark Channel Christmas movies.
Early life and education
Thomas Luke Macfarlane was born on January 19, 1980, in London, Ontario. His late father, Thomas, was the Director of Student Health Services at the University of Western Ontario.  His mother, Penny is a mental health nurse at a London, Canada hospital. Macfarlane attended London Central Secondary School with a twin sister, Ruth, and their older sister, Rebecca. Macfarlane went to school in Lester B. Pearson School for the Arts, then later studied drama at Juilliard in New York City.