Who is Hannah John-Kamen?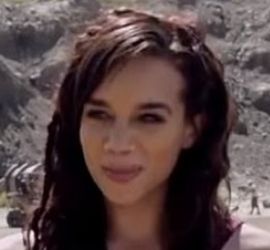 Hannah John-Kamen was born on 7 September 1989.  She is an English actress. Hannah is known for her roles as Yalena "Dutch" Yardeen in the Syfy television series Killjoys, Ornela in the HBO series Game of Thrones.  She plays F'Nale Zandor in Steven Spielberg's Ready Player One, the character Ava Starr / Ghost in the MCU film Ant-Man and the Wasp, and the title character in Netflix's mystery series The Stranger.  John-Kamen moved to London at the age of 18 and has lived there since. She enjoys playing the piano and is trained in various dance styles such as ballet, cabaret, jazz, salsa, and tap.
Hannah Dominique E. John-Kamen is her full name.  She was born in Anlaby, East Riding of Yorkshire, England.  She is the daughter of a Norwegian mother and Nigerian father. Her mother is a former fashion model, while her father is a forensic psychologist. Hannah is the youngest of three children with an older brother and an older sister. She attended primary school in nearby Kirk Ella.  She received her secondary education at Hull Collegiate School and trained at the National Youth Theatre in London. In 2012, she graduated from the Central School of Speech and Drama. (Source: en.wikipedia.org)
Hannah John-Kamen

Career
John-Kamen began her career in 2011, providing voice work for the video game Dark Souls. She went on to make appearances in episodes of the television series Misfits (2011), Black Mirror (2016), Whitechapel (2012), The Syndicate (2012), The Midnight Beast (2012), and The Hour (2012). From 11 December 2012 to 29 June 2013, she took the lead role of Viva in the Spice Girls-themed West End musical Viva Forever. The musical premiered at the Piccadilly Theatre to largely negative reviews. The Daily Mirror, however, praised John-Kamen's performance and called it a "shame" that she and the rest of the cast were "let down by a clichéd plot and leaden dialogue". 
In 2015, John-Kamen had a starring role in the SyFy series Killjoys.  In 2016, she had a guest-star role on the HBO series Game of Thrones. That year, she appeared in the Black Mirror episode Playtest and an episode of The Tunnel. Addressing John-Kamen's role in Steven Spielberg's Ready Player One (2018), Kristen Tauer wrote, "While much of Ready Player One takes place in a virtual reality world, Hannah John-Kamen's character is unique in that she is rooted in the reality throughout the film". That same year, John-Kamen played Ava Starr / Ghost in the superhero film Ant-Man and the Wasp. (Source: ibid)
Hannah John-Kamen Defining Roles
The Stranger (2020)  Hannah John-Kamen plays the Stranger
The Stranger is the sort of mystery tailored to make Generation Xers and Boomers feel less than OK about the casual dangers lurking all around them in the usual places – online exposure, tech-enabled deceit, and the time-honored health hazard presented by teenagers engaging in ulcer-producing activities.
Mainly it's a compelling tale about having one's trust violated by somebody close and the outing of secrets for reasons that are at first only know to the titular Stranger, played by Hannah John-Kamen. (In the book, by the way, the Stranger is a white man.) Her modus operandi is first revealed when she sidles up to Adam Price (Richard Armitage) during his son's soccer match and casually tells him that his wife Corinne (Dervla Kirwan) faked a pregnancy that Adam was led to believe ended in miscarriage. Oh, and by the way, the woman also advises him to test his boys' DNA to make sure they are actually his and, oh, check Corinne's credit card bills. (Source: salon.com)
Brave New World (2020) Hannah John-Kamen plays Wilhelmina "Helm" Watson
Brave New World is largely set in New London, a city where everyone is happy all the time. That they're only happy because everyone is genetically bred into a strict caste system and drugged out of their minds is beside the point. They're trained and conditioned to take a drug called soma to keep their "levels" steady, and everyone seems mostly chill with it, clicking their pen-like dispensers at regular intervals as they interact with each other.
Then there is America, which has been reduced to a theme-park-style world.  Well-heeled New Londoners can see how "Savages" (language lifted right from the book and barely considered in its new context) live. It's like a zoo, except the animals are carnival-style exaggerations of how poor working-class white people lived. In the end, capitalism just got bigger and more inhumane. Misery is what we've optimized and produced at scale. Outrage drives us, and if there is a soma, we probably can't afford it.  (Source: theverge.com)
Ready Player One (2018) Hannah John-Kamen plays F'Nale Zandor
The story mostly takes place in the virtual-reality world called The OASIS.  The action rarely slows down enough to explain the references or geek out over them the way the book does. It's still a visual festival of '80s culture that sometimes hinges significant jokes on the assumption that the audience knows the filmography of Robert Zemeckis, or will chortle over a reference to Monty Python and the Holy Grail. But the film improves significantly on the book by prioritizing the story over the signifiers. The hardcore pop-culture crowd that is this movie's ultimate intended audience will have plenty to pore over and pick apart in this film. But the story moves briskly enough, and with enough giant-sized, screen-friendly excitement, that it doesn't feel like it's aimed solely and specifically at them. (Source: ibid)
Hannah's Personal Quotes
I really can't remember not ever wanting to do this. When I was three years old, I played with my Barbies, and apparently, I would come out with the most insane and incredible adventures. When my friends would come over for tea after school, I would charge the parents money for what extravaganzas I'd put on. I'd create plays, I'd write, I mean, absolute nonsense, but I loved it. I had a huge dressing-up box. It's always been something that I've just been drawn to all my life and it gives me absolute joy. – Hannah John-Kamen 
There was a time, a couple of months—and I know it sounds dramatic, but they were probably the longest couple of months of my life—where I thought, "Oh my gosh, where's the next job?" Nobody panicked; my agents didn't panic: "The next one will be around the corner and it's all about timing." Obviously, the hard thing sometimes in this career is you are signed up to do a job, but it doesn't start for a month, and it's difficult to fill that time with another role that requires just that little window or that bracket. – Hannah John-Kamen 
I think meeting Steven Spielberg, and working with Steven Spielberg, having a letter of recommendation by Steven Spielberg. I still pinch myself, to be honest, I don't believe it, I absolutely don't believe it.  That I've worked with him and he's just such an incredible, inspiring, wonderful man. He's a genius, and a magician, and an artist. He's everything, just creating that magic on camera and onset, as well as off. That was a really wonderful time of my life that I really actually can't believe happens. I still think it's a dream. – Hannah John-Kamen
Hanna's Zodiac Sign
John-Kamen was born on September 7th. That makes her a Virgo.
SEPTEMBER 7 birthday horoscope predicts that you are likely a critical but practical person. You can be shy and very conservative. On the other hand, you can be cruel! But in a good way.  The September 7 birthday personality is interesting. Smart, confident, and also sensitive make you a great catch. Being an organizer, you can be a proud Virgo. You are a go-getter who is usually aware of your surroundings. However, you manage to stay tough yet passionate. You are not likely to show your emotions as you have to be the stronger or bigger person. It's normal for you to want control and unfortunately, your partner will want it too. (Source: sunsigns.org)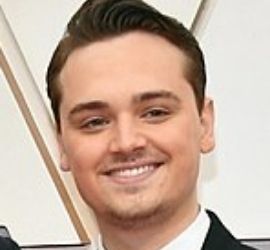 Dean-Charles Chapman is a British film, stage, and television actor.  He is best known for 1917 (2019) Before I Go to Sleep (2014), and Game of Thrones (2011). He was born on September 7, 1997, in Romford, England, and raised in nearby Essex.
At the age of eight, Chapman was cast as Small Boy in Billy Elliot the Musical.  He would later be promoted to the roles of Michael and finally the star character.  He became the second-longest-running cast member in the production. During his time on Billy Elliot, he worked alongside future Spider-Man actor Tom Holland.  Chapman had the opportunity to meet U.K. Prime Minister Gordon Brown with several other young actors in the play.