Who is Manny Montana?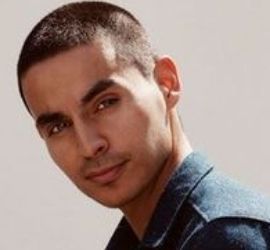 Manny Montana plays the notorious gang member Rico in the Netflix series Good Girls.  The tattoo-covered criminal is a first-generation Mexican-American who is also bi-lingual.  He speaks fluent English and Spanish. So, who is Manny Montana?  How old is he?  Is he married?
Manuel Garcia Martinez  was born September 26, 1983.  He was born and raised in Long Beach California where he was also raised.  Manny graduated from Jordan High School.  He moved on to attend California State University Sacramento on a football scholarship.  Unfortunately, he was forced to quit football after multiple injuries to his arm and shoulder.  Manny returned to Long Beach and was accepted by CSU Long Beach. The star majored in Journalism and Broadcasting and was a part of the University's radio station.
A native of Long Beach, California, where pick-up football and basketball games fill the streets and parks, Montana found his first love – football. His discipline and love for the game earned him a scholarship to California State University Sacramento. While at school, he was faced with multiple injuries, and thus never fulfilled his dream of playing football throughout his college career. Heartbroken, he returned home and was accepted to California State University Long Beach with a major in broadcast journalism. An internship at the now defunct hip hop station 100.3 "The Beat" led to an on-air opportunity for him. While there, he was exposed to many different facets of the entertainment industry, and, shortly after he left the station, he began seeking out acting opportunities in student films. (Source: abc.com)
Manny Montana – Early Acting Career
Montana graduated from CSU Long Beach in 2006.  However, while attending university, he acted in a number of student films.  The experience and exposure eventually led him to guest star in one-off, minor roles in various television series.  His big break came in 2012 when he was cast in the role of Johnny 'J.T' Tuturro in the television series Graceland.
Blackhat – In 2015, Montana played the wanted criminal Lozano in Michael Mann's Blackhat.   Although he auditioned for a lead role, he was offered a supporting role instead.
Good Girls – In 2018, he was cast as Rio in the television series Good Girls. The series has been a global hit and greatly boosted his exposure.
Along with his growing film career, Montana has appeared on a number of popular television series, including "CSI: NY," "The Chicago Code," "Breakout Kings," "Lie to Me," "Cold Case," "Raising the Bar," "Terminator: Sarah Connor Chronicles," "Eleventh Hour" and "ER." (Source: abc.com)
Manny Montana – Defining Roles
Graceland
From 2013 – 2015, Montana appeared in the crime drama Graceland. The show ran three seasons for a total of thirty-eight episodes. The main plot follows the story of a rookie FBI agent who is sent to be trained for undercover work. He is then further trained by a legend. Montana plays an FBI agent in the show named Joe Tuturro. His character ia a good-guy actually catching criminals rather than portraying them.
South Beach
South Beach aired in 2015 and lasted only six episodes.  However, Montana's character Octavio Cruz is in all six episodes.  The story focuses on two rival music companies and the blossoming career of a bilingual pop star. There's also murder & the mob to add to the drama.
Lucifer
Fans may also be interested to learn the star took on a small role in the Netflix hit series, Lucifer.  Montana joined the cast in 2016 playing the role of Javier Junior in the episode titled Pops. In the episode, Lucifer (played by Tom Ellis) taunts Junior as he is about to be arrested. Lucifer reveals to Junior that he knows about how he killed his own father using heroin.  Javier denies the allegations by saying he misses his father terribly.
Conviction
Between 2016 and 2017 Montana joined the television series Conviction as one of the main cast.  He plays the role of Franklin "Frankie" Cruz, a member of the law team in a total of 13 episodes. Conviction is a legal drama centered around a female character named Hayes Morrison.  The female lead character also happens to be a former White House first daughter. The series aired on ABC one season before it was canceled by the network.
Ahead of the release of the series in 2016, Montana shared a first look video with fans on the Conviction Facebook page, saying: "Thank you so much for the support, the viewership, for everything. Hope you enjoy the show." In the clip, Montana and one of his colleagues were following the footsteps of a female victim as she was chased through the woods by an attacker. Fans were excited to see him as part of a new series, but sadly the show only had a short lifespan. (Source: express.co.uk)
Rosewood
In 2017, Montana joined the cast of Rosewood as the recurring character Marcos Villa.  Rosewood was a police drama.  It aired on FOX, but was cancelled by the network after two seasons.  Manny Montana appeared as Marcos in five of those episodes.
I Hate the Man in My Basement
I Hate the Man in My Basement is a dark and twisty feature-length film.  The movie was released in March of 2020 and can be watched on Amazon Prime Video. The story follows the character Claude (Chris Marquette) whose wife has died. The trailer reveals that Claude isn't exactly normal, but he's trying his best to appear to be. Meanwhile, he has a pretty dark secret.  That secret is Logan, played by Manny Montana.
Frequently Asked Questions
Is Manny Montana married?
Montana is happily married to his wife, Adelfa Marr. They have been together for five years and have one child.
Manny Montana – What is his net worth? 
The successful actor earns a good amount of money. His net worth is estimated at around $82 million. He has earned all this wealth from his acting career.  (Source: biographymask.com)
What is Manny's Astrological Sign?
Manny Montana was born on September 26th, which makes him a Libra.
"Being a Libra born on September 26th, you are resilient and creative. You don't let go, even when others have told you that there is no result. You make a charming companion and can easily be put in any kind of formal situation and fare just fine. At some point in your life, you will play a very important role for someone special." (Source: thehoroscope.co)
What does Manny Montana do when he's not acting?
Montana works to present a positive example to those that come from the neighborhood where he grew up.  In fact, he actively tries to give back to his community whenever possible.  He coaches peewee football and gives back to his community by volunteering at the Ronald McDonald House of Long Beach and the local Children's Hospital. (Source: abc.com)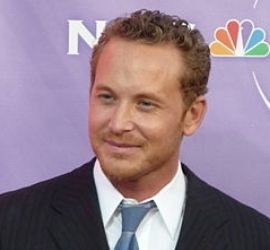 Cole Kenneth Hauser was born in Santa Barbara, California March 22, 1975.  Cole grew up in California, Oregon, and Florida.  Hauser's parents divorced in 1977 when he was two years old.  Within a span of twelve years, his mother moved Hauser and his half-brother and sisters from Santa Barbara to Oregon to Florida and then back to Santa Barbara again.  According to him, at roughly fifteen, he first met his father after years of separation. He lived with his father for a year in 1990 where he learned about acting and auditioning.  Cole says he participated heavily in sports growing up but admits he only half-heartedly pursued academics and school.
His mother is Cass Warner.  She founded a film production company called Warner Sisters. She is of a Jewish family from Austria, Russia, and Poland.   His father is Wings Hauser, an actor of German, Irish, and Belgian (Walloon) descent.  Also, the son of Academy Award-winning screenwriter Dwight Hauser. His grandfathers were screenwriters, Dwight Hauser and Milton Sperling.   His maternal great-grandfather was Harry M. Warner, film mogul of Warner Bros.