Who is Cole Hauser?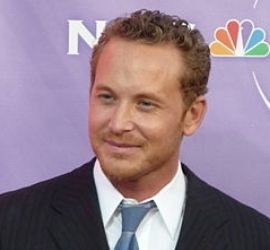 Cole Kenneth Hauser was born in Santa Barbara, California March 22, 1975.  Cole grew up in California, Oregon, and Florida.  Hauser's parents divorced in 1977 when he was two years old.  Within a span of twelve years, his mother moved Hauser and his half-brother and sisters from Santa Barbara to Oregon to Florida and then back to Santa Barbara again.  According to him, at roughly fifteen, he first met his father after years of separation. He lived with his father for a year in 1990 where he learned about acting and auditioning.  Cole says he participated heavily in sports growing up but admits he only half-heartedly pursued academics and school.
His mother is Cass Warner.  She founded a film production company called Warner Sisters. She is of a Jewish family from Austria, Russia, and Poland.   His father is Wings Hauser, an actor of German, Irish, and Belgian (Walloon) descent.  Also, the  son of Academy Award-winning screenwriter Dwight Hauser. His grandfathers were screenwriters, Dwight Hauser and Milton Sperling.   His maternal great-grandfather was Harry M. Warner, film mogul of Warner Bros. 
Cole Hauser at a Glance:
Born – Santa Barbara, California March 22, 1975.  Grew up in California, Oregon, and Florida.
Mother – Cass Warner, who founded Warner Sisters, a film production company.
Father – Wings Hauser, an actor.
Grandfathers – Dwight Hauser and Milton Sperling, both screenwriters.
Maternal Great-grandfather – Harry M. Warner, film mogul of Warner Bros.
Cole Hauser – Acting Career
At the age of fifteen, a young Cole Hauser was admitted to a talent summer camp in New England where he showed great promise.  He then won the leading role of the stage play named Dark of the Moon.  His performance earned him standing ovations. At 16 years old he decided to leave high school to chase his dream of becoming a full-time actor.
Film
Hauser's first film break was a role in School Ties (1992).  The film also starred many young, up-and-coming actors, some of whom he would collaborate with in the future.
Hauser made his film debut in School Ties (1992), which starred many young and up-and-coming actors such as Brendan Fraser, Matt Damon, Chris O'Donnell, and Ben Affleck. A role in Richard Linklater's Dazed and Confused also starring Affleck came along subsequently. In 1995, Hauser played the role of the leader of the campus neo-Nazi skinheads in the John Singleton film Higher Learning. Hauser would later re-team with Affleck and Damon when they appeared together in Good Will Hunting (1997). In 2000 he played William J. Johns in Pitch Black and voiced the character in the prequel video game.

In 2002, he played a racist American prisoner-of-war in Hart's War with Bruce Willis and Colin Farrell. Then in 2003, he played a Navy SEAL in Tears of the Sun alongside Bruce Willis. He also appeared as a mob boss in 2 Fast 2 Furious. He has since had several leading roles in Hollywood films, including the Mel Gibson-produced Paparazzi and The Cave. In 2007, he starred with Anthony Anderson in the FOX series K-Ville. The show was canceled after ten episodes. That same year, Hauser starred in The Stone Angel adapted from a novel by Margaret Laurence. The film played in various festival circles and had a limited release in Canadian theaters in May 2008. During that same year, Cole filmed other indie productions such as Like Dandelion Dust from a novel by Karen Kingsbury, Tyler Perry's The Family That Preys, and the CBStelevision pilotThe Tower. (Source: en.wikipedia.org)
Television 
Cole appeared in 22 episodes of Chase in 2010.  He spent 2014- 2017 appearing in 20 episodes on the series Rogue.  In 2015 he found time to star in a Lifetime TV movie called The Lizzie Borden Chronicles.   In 2018, Hauser first appeared on Yellowstone in his starring role as Rip Wheeler.
Cole Hauser as Rip Wheeler in Yellowstone
Cole Hauser plays Rip Wheeler, a ranch hand on the Yellowstone Dutton Ranch.  The Dutton spread is one of the biggest cattle ranches in the United States. Cole Hauser plays the grown-up version of Rip.  However, Kyle Red Silverstein played a younger version in several flashback scenes.  Some feel Rip is the most memorable character in the series:
In the first three seasons of Paramount Network's smash hit Yellowstone, there has likely been no one more ready to save your sweet behind at a moment's notice than the ace in the Dutton family's pocket: lead brute and ranch hand Rip Wheeler, played by veteran TV and film actor Cole Hauser (Dazed and Confused, Good Will Hunting). Without Rip — not to mention his impeccable facial hair upkeep, and brooding poses against the sunset — the Duttons likely would've already lost their precious Yellowstone ranch. The family he's protecting is Pandora's box of childhood trauma, betrayals, and power-hungry tactics that's ready to burst at the seams. (Source: ew.com)
Frequently Asked Questions
Is Cole Hauser Married?
Hauser lives outside of Los Angeles with his wife, photographer Cynthia Daniel, and three children. Hauser's wife is a former actress and photographer Cynthia Daniel, who played Elizabeth Wakefield in the TV series adaptation of Francine Pascal's hit novel series Sweet Valley High alongside her twin sister Brittany Daniel. (Source: imdb.com & issuu.com)
Does Cole Hauser have children?
Hauser and Daniel have three children: son Ryland (2004); son Colt (2008); and daughter Steely Rose (2013).
Cole Hauser – What's his net worth?
Cole Hauser's Net Worth: Cole Hauser is an American actor who has a net worth of $7 million. (Source: celebritynetworth.com)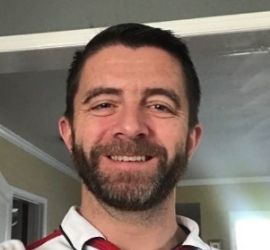 Ben Abbott is an expert swordsmith.  He won the top prize of the reality TV series Forged in Fire, not once but twice. Ben first appeared on Forged in Fire in 2016 where he won the ninth episode of the second season.  Ben also prevailed in the Season 3 Champion's Only episode where four former champions were pitted against each other. Based on his impressive performances, Ben was invited to work as a judge replacing J Neilsen in various episodes during the fifth and sixth seasons. His interest in making swords and knives developed from tours of English castles as a young teen.  Ben's knife-making skills are largely self-taught.