Who is Thomas Brodie-Sangster?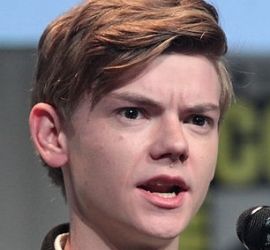 Thomas Brodie-Sangster was born on May 16, 1990, in London, England. He is an actor and producer, known for Maze Runner: The Scorch Trials (2015), The Maze Runner (2014), Love Actually (2003), and recently in the Netflix miniseries The Queen's Gambit (2020).
Thomas Brodie-Sangster is an English actor, born in Southwark, London, to Mark Sangster and Tasha Bertram. Brodie-Sangster's father's family is from Banchory, Scotland. And, he has a younger sister, Ava Sangster. Brodie-Sangster is a musician and plays bass and guitar.  He learned to play left-handed guitar to portray the left-handed Paul McCartney in the feature film Nowhere Boy. He also learned to play the drums for his role in Love Actually (2003).
Thomas Brodie-Sangster is also sometimes credited as Thomas Sangster.  He is well known for his early roles playing Sam in Love Actually (2003) and Simon in Nanny McPhee (2005), Ferb in  Phineas and Ferb (2007–2015). The actor grew in popularity for starring in critically acclaimed cult films such as Death of a Superhero (2011), Bright Star (2009), and Paul McCartney in Nowhere Boy (2009). He had a cameo as an officer of the First Order in Star Wars: The Force Awakens (2015), a role as Whitey Winn in the Netflix miniseries Godless (2017), and played John Tracy in Thunderbirds Are Go (2015–2020). Other defining characters include Jojen Reed in Game of Thrones (2013–2014), Newt in the Maze Runner film series (2014–2018), and Benny Watts in the Netflix miniseries The Queen's Gambit (2020). (Source en.wikipedia.org & imdb.com)
Thomas Brodie-Sangster – Early

Career
In 2001, Brodie-Sangster's first acting role was in a BBC television film, Station Jim. He subsequently appeared in a few more television films, including the lead roles in Bobbie's Girl, The Miracle of the Cards (based on the story of Craig Shergold), and Stig of the Dump. He won the "Golden Nymph" award at the 43rd Annual Monte Carlo Television Festival for his role in the miniseries Entrusted. Brodie-Sangster's first major film was Love Actually (2003), in which he played Sam. He was nominated for a Golden Satellite Award and a Young Artist Award for his role in the film. Brodie-Sangster next appeared in a television adaptation of the novel Feather Boy and played a younger version of James Franco's Tristan in the film version of Tristan & Isolde. Among other things, Brodie-Sangster takes part in a child's sword fight in the film.
Brodie-Sangster next starred in the commercially successful film Nanny McPhee (2005) as the eldest of seven children. In 2007, he appeared in a two-part story Human Nature and The Family of Blood, in Doctor Who as schoolboy Timothy "Tim" Latimer.  Later, he guest-starred in the Big Finish Doctor Who audio dramas The Mind's Eye and The Bride of Peladon. Interestingly, his voice lowered during the filming of the Doctor Who episodes. Next, he starred in the film adaptation of Valerio Massimo Manfredi's historical novel The Last Legion, released in 2007. That same year he voiced the character of Ferb Fletcher in the Disney Channel animated series Phineas and Ferb. He appeared in the 2008 miniseries Pinocchio, filmed in Italy, as Lampwick.  In 2008, Brodie-Sangster had a role in director Jane Campion's film Bright Star, a love story about John Keats and his lover Fanny Brawne.
Thomas Brodie-Sangster plays Paul McCartney in Nowhere Boy
In 2008, he also starred as Paul McCartney in Nowhere Boy.  The film was directed by award-winning artist Sam Taylor-Wood, about the teenage years of John Lennon. Next, Brodie-Sangster appeared as Casey in the film Some Dogs Bite about a boy who wants to keep his family together. Casey takes his baby brother out of foster care and, with the help of his older brother, goes in search of their father. Then, Brodie-Sangster appeared in the Irish film Death of a Superhero, based on the novel by Anthony McCarten.
Additionally, Brodie-Sangster plays Liam in the 2011 film The Last Furlong. In April 2011, he made a guest appearance as Adam Douglas in an episode of British detective drama Lewis. In 2012, he starred in The Baytown Outlaws.  Then, in Ella Jones's short film, The Ugly Duckling, the third installment of the Tales trilogy of reworked fairy tales from More Films. From 2013 to 2014, he played the role of Jojen Reed in the HBO series Game of Thrones. In 2015, he began providing the voice of John Tracy in ITV's remake of Gerry Anderson's puppet series Thunderbirds Are Go (2015–present).
Maze Runner Trilogy
Thomas Brodie-Sangster played Newt in the 20th Century Fox Maze Runner trilogy, including The Maze Runner (2014), Maze Runner: The Scorch Trials (2015), and Maze Runner: The Death Cure (2018). Also, in BBC2's 6-part television adaptation of Wolf Hall (on BBC2 from 21 January 2015),.  Additionally, Brodie-Sangster portrayed    Rafe Sadler, the ward of Thomas Cromwell.  On 24 May 2017, a 15-minute sequel to Love Actually was released with Brodie-Sangster as part of the cast. It was shown on the BBC as part of Comic Relief's Red Nose Day and titled Red Nose Day Actually.  The sequel brought back a large number of characters from the first film.
Netflix Godless and The Queen's Gambit
In 2017, Thomas Brodie-Sangster began portraying Whitey Winn in the 2017 Netflix western drama miniseries Godless, created by Scott Frank. He went on to star in Frank's subsequent Netflix miniseries, The Queen's Gambit (2020), as chess player Benny Watts. Both series were critically acclaimed, and the latter went on to become Netflix's most-watched scripted miniseries.  (Source en.wikipedia.org)
Thomas Brodie-Sangster Trivia
Thomas Is a second cousin, once removed, of Hugh Grant. One of Thomas's maternal great-grandmothers, Barbara May Randolph, was the sister of Hugh's maternal grandmother, Margaret Isabel Randolph.
He plays drums which he learned from his father for his role in Love Actually (2003).
The actor stars in three movies with Colin Firth: Love Actually (2003), Nanny McPhee (2005), and The Last Legion (2007).
Brodie-Sangster plays guitar, However, he had to re-learn to play left-handed for Nowhere Boy (2009).
The actor is good friends with The Maze Runner co-stars Dylan O'Brien, Will Poulter, and Kaya Scodelario.
He loves motorbikes and leather jackets.
Thomas had a relationship with former child actress Isabella Melling since December 2012.
He is in the band Winnet with his mother, sister, and father where he plays the bass.
Thomas was in a relationship with Patience Harding from 2008 to 2009.
The actor played a minor role in Star Wars: The Force Awakens as Petty Officer Thanisson. His character was the First Order Officer who warned another that a TIE Fighter containing Finn and Poe was escaping the Finalizer.
He is almost certainly the only actor in history to have played both Adolf Hitler and Paul McCartney.  And, both roles before reaching the age of twenty. (Source: imdb.com)
Thomas Brodie-Sangster Quotes
"I find it weird the way people get so excited about celebrities. If my friends are on the phone, their friends will say: 'Is that kid from Love Actually there?' And the phone gets passed around and I have to speak to this stranger asking: 'Are you famous?' I don't know how to answer."  -Thomas Brodie-Sangster
Frequently Asked Questions
Does Thomas Brodie-Sangster have a girlfriend?
Thomas is in a relationship with Gzi Wisdom, a 24-year-old model, and photographer. They have reportedly been together since early 2019.  The model posted her first Instagram picture of the two of them on Valentine's Day of that year. Gzi was born in Byron Bay, Australia, but now lives in London. In addition to her modeling and photography work, she runs a successful Depop account and has a big following on Instagram. (Source: heart.co.uk)
What is Thomas Brodie-Sangster's net worth?
Thomas has a net worth of around $2million (around £1.5m), according to Celebrity Net Worth.
What is Thomas Brodie-Sangster's zodiac sign?
Thomas was born on May 16th.  That puts him under the sign of Taurus the bull.  "May 16 birthday horoscope predicts that you are gifted, talented, and musically inclined. More so than the other bulls under your zodiac sign.  Also, you can make a go out of being in the entertainment industry. If you focus, you could be well-known for what you do. You need to concentrate on one job at a time." (Source: sunsigns.org)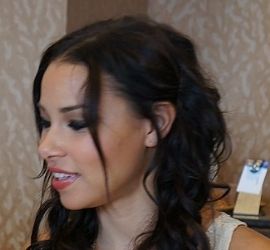 Jessica Parker Kennedy is a Canadian actress born on October 3rd, 1984. She played Melissa Glaser on the CW series The Secret Circle, Max on the Starz original series Black Sails, and Nora West-Allen / XS on The Flash.  Her first acting role was in the 2006 television movie, Santa Baby in which she played Lucy the elf. The following year, she was cast in her first TV show role as Natalee in Kaya. She has also appeared on the television series Smallville and Undercovers.
Jessica was born in Calgary, Alberta Canada to mother Toni Kennedy. She is of Canadian nationality and her ethnicity is mixed-African, Russian, and Italian descent. Raised by a single mom, Jessica relocated many times while growing up. She is an only child and has never given up much information publicly about her father.  She gives credit to her mother for the way she was raised and for always being supportive.